Solutions for sustainable cities: examples from the Sustainable City Programme
null
Pupu, bunny, 'arnab – participation in a multicultural urban environment
Pupu, bunny, 'arnab – participation in a multicultural urban environment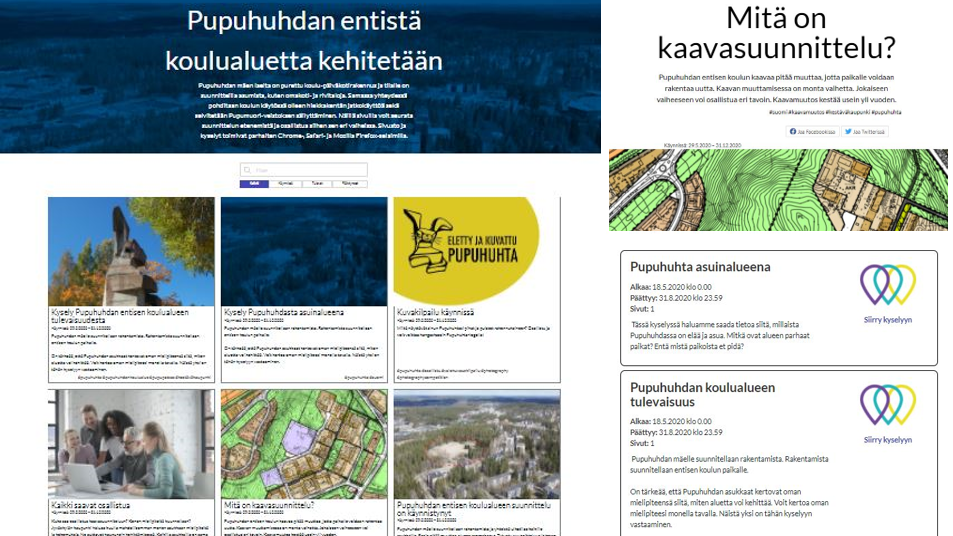 The aim of the project was to increase the participation of foreign-language speakers and residents with different cultural backgrounds in land use planning and also to encourage them to examine their own residential area and neighbourhood in a more extensive manner as well as the give opinions on its development.
The project developed resident-oriented methods and channels for gathering experiences, views and ideas from residents on developing the Pupuhuhta area during the local detailed plan preparation phase.
Results
The project increased the understanding residents with different cultural backgrounds in the target area had on the planning of the neighbouring environment and the local detailed plan process, and they provided ideas and hopes on which to base local detailed plan work.
Various surveys were carried out during the project in the Maptionnaire service.
The project produced an animated video on the local detailed plan process and a brochure map on the possibilities for hobbies in the area.
A team of residents compiled from the area's residents was an essential cooperation group and cooperation with this team will continue.
Effects
Improved inclusion of people from different cultural backgrounds
Insights for operating in a multicultural urban environment:

Plain language
Importance of understanding culture
"Expertise by experience"
The importance of face-to-face encounters.
In collaboration
City of Jyväskylä
Mapita Oy
Multicultural Center Gloria
Ministry of the Environment